| | | |
| --- | --- | --- |
| | | It gives me immense pleasure when ever I remember the day 14-07-2004 on which I met president of India Dr. A.P.J Abdul Kalam , seeking blessings, advices and support for the establishment of GLOBAL AIDS REHABILIATATION CENTRE for HIV/AIDS people who are neglected by the society. On that day itself I started my project paper work, up to now I approached almost all officials of the state government for the support; just I am waiting for the support from them to start my further work regarding my Project. I hope it will happen soon. |

As the 21st century is moving very fast, HIV and AIDS continue to wreak havoc on an ever -increasing number of individuals, couples, families and communities. More than 90 percent of the 40.2 million people living with HIV/AIDS (according to WHO 2006) were in the developing countries, the epidemic has come to represent a threat to human security itself. Sparing neither children nor parents, neither teachers, health workers, farmers, nor other active members of the society, AIDS is wiping out gains in social and economic development. So its time to fight against HIV/AIDS by every one in the country to get Aids free nation to our children.

So we a team of young doctors with help of some senior doctors and social workers aimed to establish GLOBAL AIDS REHABILITATION CENTRE for the people who are facing stigma and discrimination in the society, with the mission of Prevention, Care, Support and Treatment. Of course with the support of Government and great people of India and other countries only we would reach our goal.

So there by I am requesting you people that you too can care to participate in creating hope for the HIV positive people who have lost hope? Let us give back to society more than what we receive. The more you give the more you get. Share the joy to get your joy multiplied.

I salute all those who have inspired, encouraged, guided and strengthened our efforts in establishing this important Project, in caring for the uncared and reaching the un reached HIV positive people of our society.

We must be good citizens. Support good works.
Yours in service,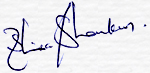 Dr.D.S.Sankar.
President, GARC.